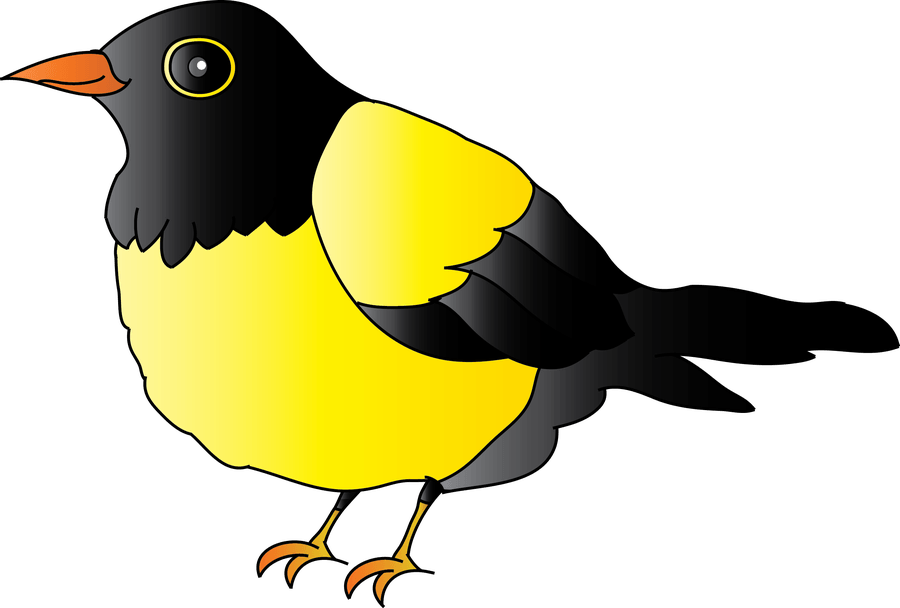 Lost
Our theme for Spring Term 1 is called Lost.
This unit will cover a wide range of aspects from across the curriculum. The main historical focus will be on Edward Wilson, a local explorer from Cheltenham, who was a member of Captain Scott's team that travelled to The South Pole. His journeys and exploration of Antarctica will provide the stimulus for our work in history, science, geography, ICT, art and PSHE.
Can we name the continents and oceans?
To develop our recall of the names and locations of the 7 continents and 5 main oceans we sang songs and made our own world map jigsaw.
We challenged each other with some geography questions. We can name the 7 continents and 5 oceans. Can you?
Traction Man is Here!
Our theme for Autumn Term 1 is "Traction Man is Here!".
Our work across the curriculum will be based upon the series of Traction Man books written by Mini Grey.
The children will be going on a series of adventures with Traction Man and his trusty friend Scrubbing Brush. They will be set a series of challenges that will develop their skills across the curriculum as they help him on his special missions.
Letters from Mini Grey
We enjoyed reading the books by Mini Grey so much that we thought we would write and ask some questions. We received these replies; We think Mini is GREAT!
Can we compare materials?
Traction Man needed our help! He was on a special mission when it started to rain. He had a selection of materials in his backpack but which one would keep him dry? We developed our science enquiry skills; we made a prediction, tested the materials, made observations, recorded our investigation and used our findings to make a recommendation.
Creating Story Characters
In her books, Mini Grey creates characters by bringing household objects to life. This inspired us to create our own story characters.
We stuck eyes onto objects, created character names and used some of them within our story writing.
Investigating Materials
We tested a selection of every day materials to see how the shapes of solid objects made from some materials can be changed by squashing, bending, twisting and stretching.
We made scientific observations and recorded our findings.
Super Hero WOW Day!
We knew that Traction Man is a hero so we decided to have a super hero day. We all dressed up as our favourite hero.
The Blackbirds are super heroes!
We each made a super hero hand puppet. We planned a puppet design on paper, applied our measuring skills, developed our sewing skills to join the felt hand templates, cut and attached all of the design features out of felt and then evaluated our final product against our plan.
Proud of our achievements.
Can we Demonstrate Our Place Value Skills?
In Maths we learnt about place value. We used a variety of equipment to demonstrate our knowledge of tens and ones.
Where is Traction Man?
When we came into class Traction Man, Traction Girl and Scrubbing Brush had disappeared!
We searched around the school for them and eventually found them in the Music Garden.
We used our searching adventures as the stimulus to write a recount.
Can We Apply Our Science Skills and Knowledge?
Traction Man needed our help again. He had rescued his friends from the Terrible Twig Twins but now they were stuck up a tree!
He had a selection of materials in his backpack but which would be the best one to use to travel down a zip wire?
We began by investigating the materials in his backpack, testing them to see how we could change their shapes by bending, twisting, stretching or squashing and identifying material properties that would make them good for the job.
We made a prediction of which would be best and then went into the hall to work like scientists and test each material.
We worked in teams, applied our science skills and knowledge, made observations, recorded our investigation and made a recommendation of which material Traction Man should use.
We think science is brilliant!
Can We Find Out About Toys From The Past?
In History, we researched how and why toys have changed over time.
To begin, we brought some of our own favourite toys in. We talked about the materials they are made from and the special features that make them fun to play with.
How Have Toys Changed?
We compared some old and new toys and identified similarities and differences.
We looked at a selection of Action Men and identified how he has changed over a 60 year period, for example, how his hands have changed from stiff to flexible plastic allowing him to grip his equipment, how some were battery powered allowing him to talk and how some had eyes that could move.
We linked the changes to advances in technology, manufacturing processes and the materials that were available to make the toy.
Art Attack
Our topic for Autumn 2 is 'Art Attack'.
Within this unit we will develop our knowledge of a range of artists and use their work to inspire our own.
We will use a wide range of materials to develop our skills, creativity and evaluation skills.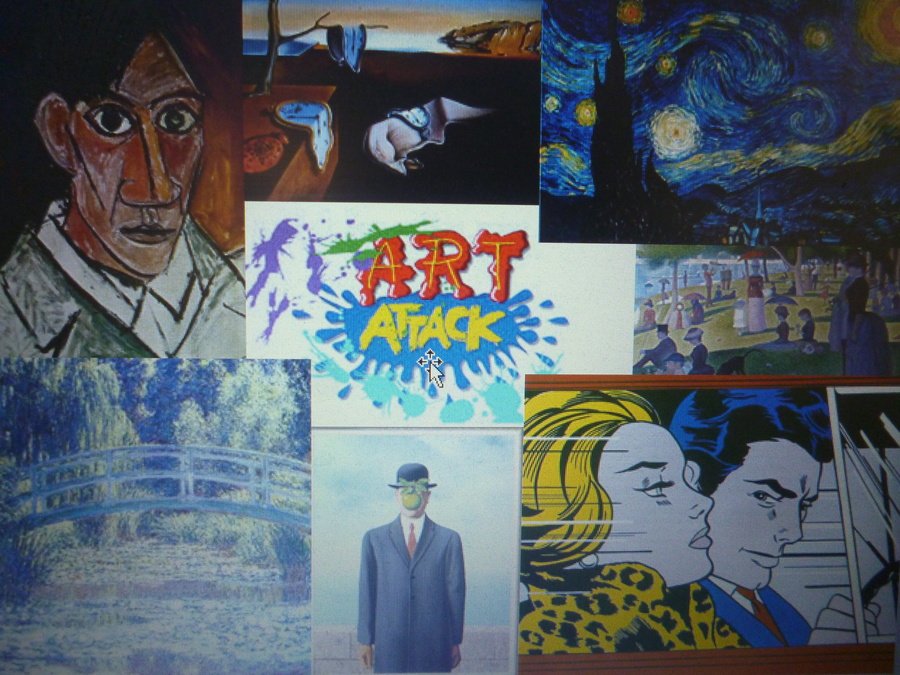 Looking at Famous Artwork
To begin our Art Attack topic, we did an 'Art Treasure Hunt'. We each had a quiz sheet that contained small details from a selection of famous paintings. We had to look closely at prints of the paintings to spot which one the detail had come from. We then recorded the name of the artist, the painting and the date it was painted.
We shared our opinions of some of the artwork and explained our reasons. We voted and our favourite painting was 'Water Lily Pond', painted by Claude Monet in 1899.
Can We Develop Our Understanding Of Sculpture?
We shared what we knew about sculpture, looked at some examples and shared our opinions. We developed our understanding of sculpture as a form of 3D art, how it looks different as you move around it and our knowledge of materials that can be used to create it.
Can We Create Pebble Sculptures Inspired by Henry Moore?
We looked at work by Henry Moore, learnt that he was often inspired by natural materials that he found in the countryside and had a go at designing our own pebble sculptures.
We created our own Pebble Artwork Gallery.
More Sculptures!
In English, we had been learning about and writing instructions. We followed some to make foil sculptures.
We evaluated our work, sharing opinions and discussing what had worked well and what we would improve next time.
We then applied our science knowledge, thinking about the material properties of foil and the ways that we had changed it by bending, squashing and twisting during the sculpting process.
Can We Be Inspired By The Work Of Andy Goldsworthy?
Andy Goldsworthy is a famous British artist. He is an environmental artist because he uses natural materials to create his artwork, takes a photograph and then leaves it for nature to remove. We looked at a selection of his work and were inspired to have a go ourselves. We developed our team skills as we talked our ideas through and then worked together to create them using leaves and pebbles.
Ice Sculpture!
Whilst looking at the work of Andy Goldsworthy, we had seen some art created out of ice. We decided that we wanted to have a go ourselves.We each made an ice block with natural materials frozen inside. We discussed patterns and shapes that we could create and then worked together to create our own ice artworks using our frozen blocks. We shared and explained our thoughts and opinions.
How Much?
In Maths we have been learning about money. We used the coins to pay for items and worked out how much change should be given using our counting on skills.
Can We Improve Our Sporting Skills?
The Sports Challenge coaches provided us with an afternoon of exercise. We had the opportunity to get activity for the afternoon playing Lacrosse, tag rugby and archery.
Can We Become Masters of Multiplication?
In maths, we began working on our multiplication skills. To help us develop our understanding that multiplication is combining equal groups we began with lots of activities to identify equal groups. We used our knowledge to make arrays. Arrays are equal groups that are arranged in rows and columns, they represent a multiplication sentence and help us to count objects in an efficient way. We used counters to develop our skills in a practical activity.
Can We Develop Our Musical Skills?
This term we have used Charanga, a musical education platform, as a starting point and incorporated class topics within our lessons.
We started by exploring African music. We have appraised songs alongside learning to sing and play the tunes on the glockenspiels. We used Djembes (African drums) to create rhythms to play together and learned to play in time.
To support our science work on materials, we looked at various percussion instruments, what they are made of and how the sounds are made.
In November, we learnt 'Ring of Fire' and made sounds that made us think of fire. We worked on a Charanga topic called 'Imagination' which involved the children expressing their ideas about different animals through song.
As we have moved closer to Christmas we have been working on the nativity performance and learning the Christmas Charanga topics using glockenspiels.
Can we develop our performance skills?
This year, our nativity play was called "A Miracle in Town!".
We rehearsed our lines, learnt some songs, developed our performance skills and enjoyed putting it all together to perform the play.
Due to Covid we recorded it to be streamed to parents.
Can We Design and Make a Junk Sculpture?
We looked at the work of Sir Anthony Caro who joins materials to create shape and pattern. We were inspired!
We investigated a variety of ways to join 'Art Straws' and applied our skills to create a shape that would stand.
To add feature shapes and patterns we had a selection of recycled materials to choose from. We planned our design, made it and evaluated our work.
Happy Elf Day!
A class full of happy Blackbird elves!
Can We Use Our Art Skills to Create Christmas Decorations?
To make a Christmas angel decoration we made 3 loops of wire and twisted the ends (we linked this with our changing shapes science work).
We dipped these into a material called 'Fantasy film' which creates a stained glass effect.
We then put the wires through a bead to create the head, body and wings. They look fantastic!
Can we develop our printing skills?
We explored using printing techniques to create one of our Christmas cards.
We used a potato to print Rudolf's head and ears and our fingers to print his nose. We also used a stamp to transfer ink to print words and snowflakes.
Can we create a 3D pop–up card?
We also wanted to create a card that was 3D and had movement. We developed our folding skills to create a 3D Christmas tree on the front. So that the card had movement we developed our folding skills further by following instructions to make a pop-up snowman for the inside of our card.
Great Fun Exploring Primary and Secondary Colours
To recap our knowledge of primary and secondary colours we set up an investigation.
We had 3 glasses of water one that had been coloured with blue food dye, one with red and one with yellow. We placed an empty glass between each and a piece of kitchen roll between the glasses. The liquid travelled through the paper and collected in the empty glasses. As it mixed it created a secondary colour!
We also made primary colour fans. We placed the fans on top of each other to create a secondary colour and looked through. Brilliant!
We know that red, yellow and blue are the primary colours and that
red + yellow = orange
blue + red = purple
blue + yellow = green